Resolution
It depends on the way you ran Jenkins.
| | |
| --- | --- |
| | The following links document some of the options. However, the way to learn the options that apply to your version of the product is to use the --help command line option, e.g. java -jar jenkins.war --help. |
Modern Platform
Operation Center
You need to add the Jenkins command line option you would like to set OperationsCenter.JenkinsOpts (e.g., --set OperationsCenter.JenkinsOpts).
Managed controllers
Go to the operations center Dashboard and click on Configure on the Managed controller you want to add the Jenkins command line option.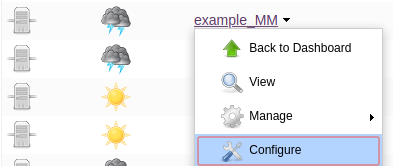 Once here, you can add your Jenkins command line options under Provisioning > Jenkins Command Line arguments.
In case you would like to make the new Java argument directly applicable for all new Managed controllers created, instead of applying it one by one, you can go under the operations center to Manage Jenkins -> Configure System -> Kubernetes controller Provisioning [Advanced] -> Default Jenkins Command Line arguments and add the Jenkins command line options there.