Symptoms
Jobs are not automatically triggered when after a Push or Pull request event in GitHub (and/or GitHub Enterprise)
Diagnostic/Treatment
Pre-condition : Jenkins (resp. GitHub) can reach out to GitHub (resp. Jenkins)
This troubleshooting requires from analysis of GitHub which generates a payload and Jenkins which parses it.
A. On GitHub
A.1 Webhook has not been generated or it is disabled (red cross)
Check that "GitHub-API-User" has Admin permissions for the repo. Or Owner role for Webhook at Organization level.

If GitHub Username and Password is used for GitHub plugin configuration, validate that the user has not enabled 2FA.

Important Notice GitHub is eliminating password-based API access (as mentioned in GitHub documentation), we strongly recommend you to switch your passwords so that you use the GitHub Access tokens or you use a different method to authenticate such as GitHub App authentication.
A.2 When the Webhook is generated
Click on Redeliver and evaluate the response and see if the Jenkins receive the payload in B.3 GitHub Hooks Problems Console and B.4 Dedicated Logger.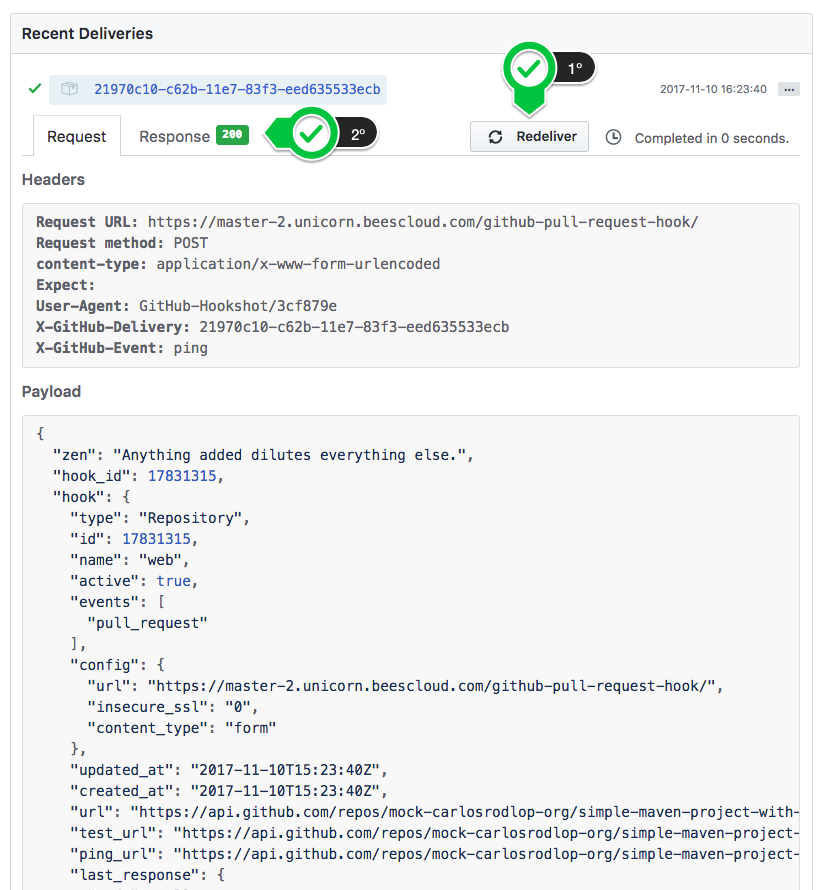 Tested products/plugins version
The latest update of this article has been tested with: