Summary
This article is for one of tips of your CloudBees CD (CloudBees Flow) Workflow definition that make a "WAIT" of your transition before next step to ask you for required parameter value.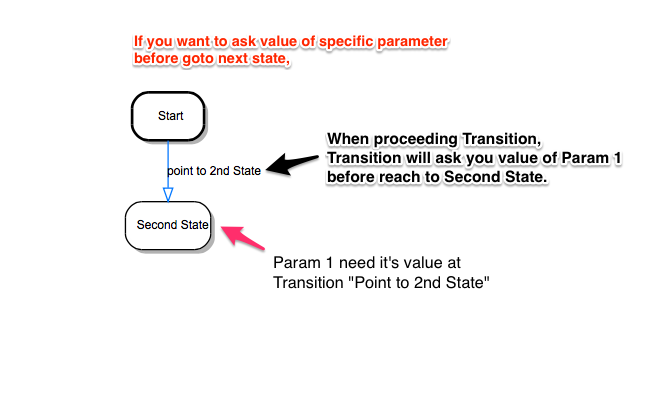 Solution
First, create a parameter you would like to use at the "State" that you'd like to use the parameter. (This will be the pointed State that your transition will point.)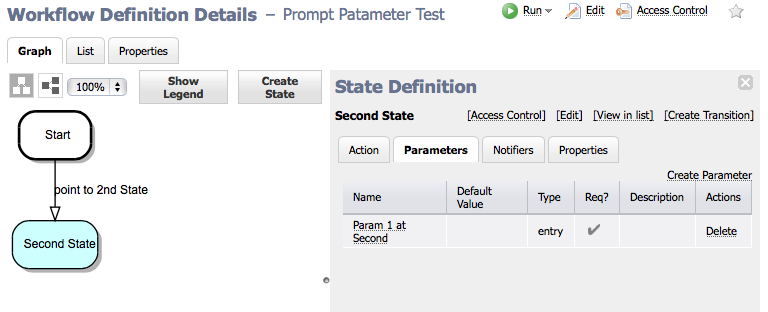 Second,
Select the Transition(After create Transition if there's no Transition) which point the State, and check on the checkbox you prefer to fill out the value while transitioning.