Summary
This article will describe how to change the directory that the Windows commanderAgent writes temporary files to.
| | |
| --- | --- |
| | These steps have been tested on Windows 7. Other versions of Windows may require different steps. |
Solution
Go to My Computer -> Properties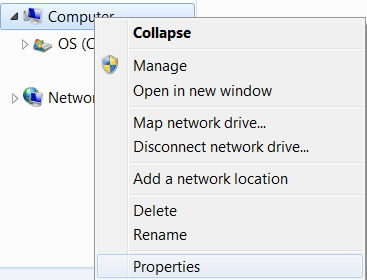 Click 'Advanced system settings'

Go to Advanced -> Environment Variables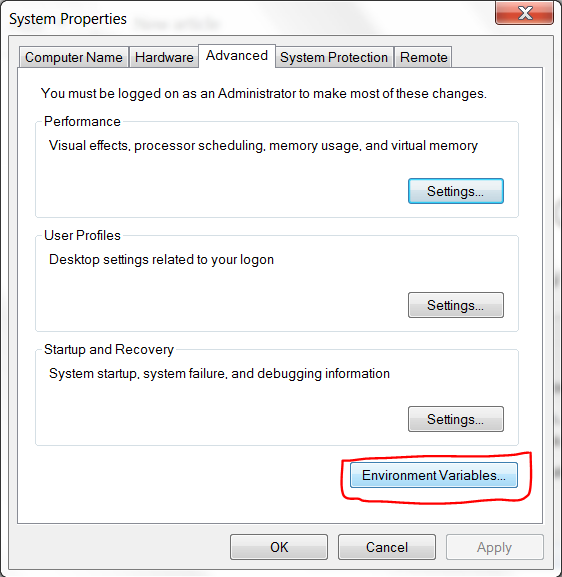 Select the 'TEMP' environment variable and click 'Edit…​'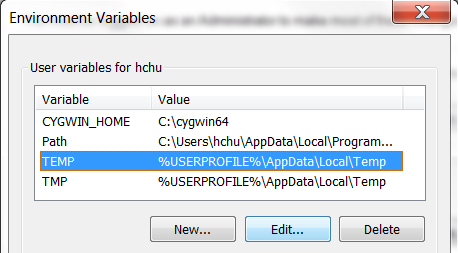 Edit the 'Variable value' field to the new directory path where you would like temporary files to be stored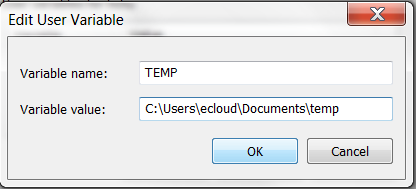 Restart your system for the changes to take effect.
| | |
| --- | --- |
| | Other services using the TEMP environment variable will also have their directory changed. |