The CloudBees navigation allows you to switch between CloudBees CI, CloudBees CD/RO, and CloudBees Analytics.

Figure 1. CloudBees navigation

Figure 2. Header label
The help menu provides convenient access to CloudBees documentation and support options.

Figure 3. Help menu
The dashboard provides secondary navigation that helps you to identify your location in the UI.

Figure 4. Dashboard
The left navigation pane provides commonly used options.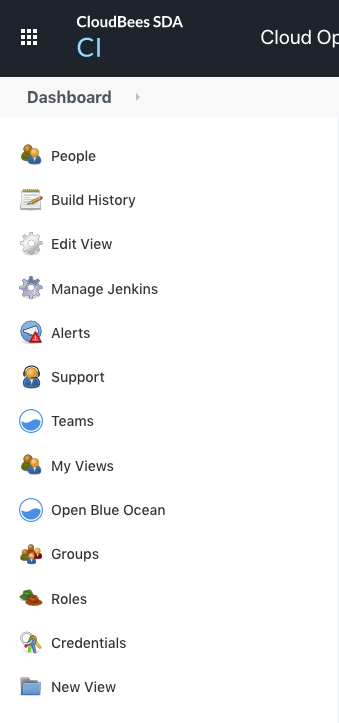 Figure 5. Left navigation pane